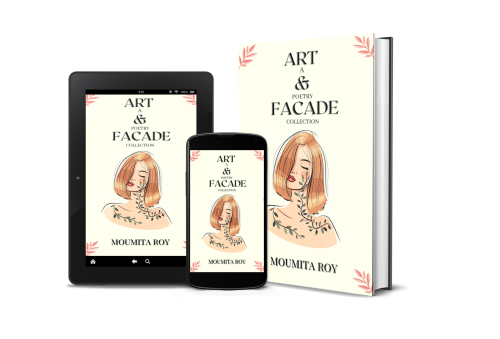 About ART & FACADE:
ART & FACADE by poet Moumita Roy brings you an imperishable twenty-nine compositions that have been finely selected, crafted and polished to represent the miniscule details of every aspect that the book voices.
This volume is a collection of tales: of love, loss, joy, misery, fear, terror, and passion. The surface layers of which are both profound and humane.
The patterns, followed, would take the readers through festive; heart-wrenching; and introspective experiences. This collection brings immersive narratives of man, woman, society, pride, and passing.
Buy the book: