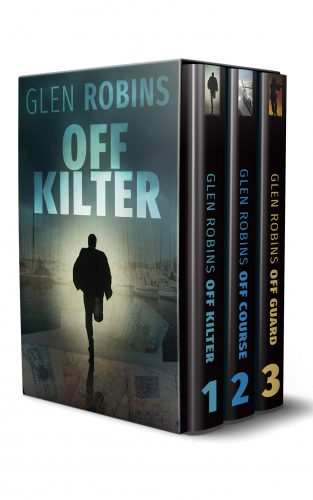 About Off Series Box Set:
Collin Cook is thrown off by tragedy.
Then he is targeted for the settlement money.
Then he is framed by the nefarious cyber-terrorist Pho Nam Penh.
Now he is being chased by Penh, the FBI, and Interpol.
His only allies are his two best friends, one of whom is a security expert with the NSA.
How will he survive?
How will he prevent Penh from destroying the global economy?
How will he triumph?
Have you been looking for good, clean action adventure stories? Ones you can read to or with your children or teens? You've come to the right place. The "Off" series is a fast paced, edge-of-your-seat type thriller series without all the smut.
Buy the book: [Read more…]