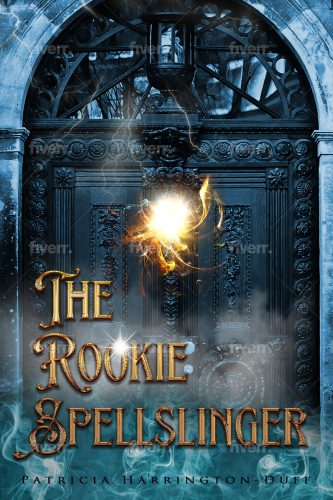 About The Rookie Spellslinger:
"Great Read! Spellslinger had me spellbound." -Amazon Reviewer
Success might be a monstrous mistake.
The Lightning Thief meets The School for Good and Evil in this fast-paced fantasy adventure, now on sale for $1.99.
Alexandra isn't a monster magnet. Honest, not at all, no matter how willingly magical critters obey her or how often fanged things creep from the shadows to follow her home. But she has a plan to salvage her reputation. An impossible plan. A plan so crazy that even the power-hungry Lord Mayor wants a stake – just in case. All Alex has to do is unlock the long-sealed workshop of the legendary spellslinger Corsair . . .
Her human allies have their own devious agendas. Her greatest assets may be her Dwarvish best friend and the very "monsters" she wants to repudiate. And Corsair? Less dead than advertised – and more treacherous. Friendship, honor, identity, it's all on the line for Alex. Will success be the biggest mistake of her life?
Buy the book: