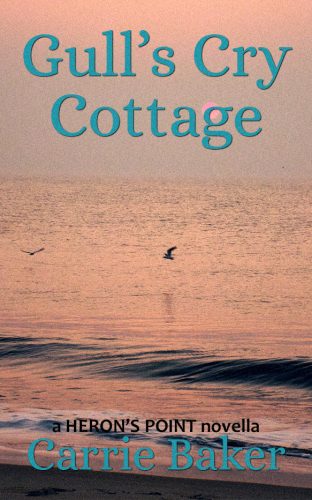 About Gull's Cry Cottage (#2): A Heron's Point Novella:
Angie Lynn is a trouble maker with a knack for making bad decisions. When she gets into a fight at school her dad takes her away to Heron's Point, hoping some distance will keep her out of trouble. Old habits die hard, though, and Angie is soon back to her old ways, until Heather steps in. What happens at the beach changes her life forever.
New friendship and haunting memories take hold in Carrie Baker's return to Heron's Point.
Buy the book: