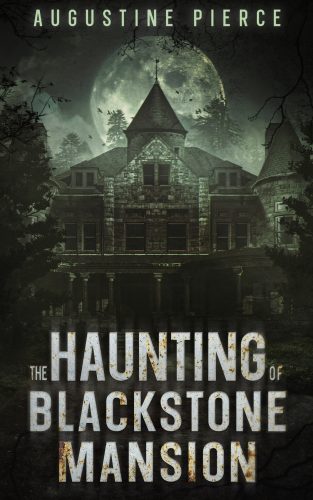 About The Haunting of Blackstone Mansion:
An abandoned mansion. A restless spirit. A terrible secret…
Seeking to escape a recent tragedy, antiques expert Katherine relocates to Blackstone, Oregon. Her new home lies within reach of the majestic Mt. Hood, and tucked away in the thick forest of those foothills looms the dark, foreboding, and abandoned Blackstone mansion.
In its shadowy, labyrinthine halls, she can see the tiniest movements, feel the deepest chills, and hear the faintest sounds.
She braves the mansion and its salons packed with antiques that she might broker to collectors when the restless spirit of a woman who died far too young reaches out to her.
Determined to help the ghost, Katherine discovers a past filled with jealousy, unrequited love, and murder.
But with the past, not everything is as it seems, and Katherine's time is running out. Caught between powerful, deceptive forces, she must find a way to aid the spirit even if it costs her her own sanity… and life.
Buy the book: