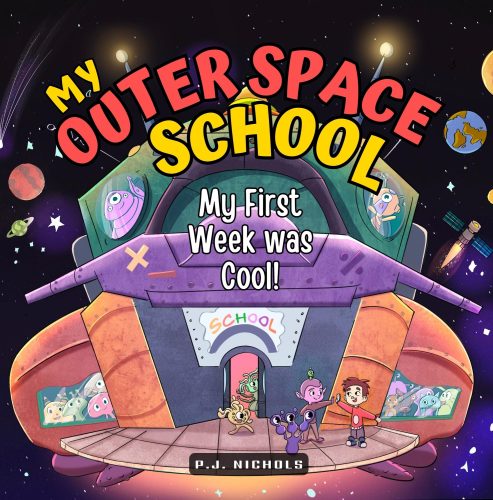 About My Outer Space School: My First Week was Cool!: A Fun Read Aloud Book for Kids Ages 3-5, Ages 6-8, Preschool Children, Kindergarten Boys and Girls:
Love outer space? Love going to school? Now imagine this… a SCHOOL in OUTER SPACE! Wouldn't that be cool??
Meet Zack—a 6-year-old kid from Earth—who is super excited (and a little nervous) about starting at his new school… which happens to be in outer space!
His first week is filled with amazing experiences: cool alien classmates, floating desks, a cosmic playground, and a teacher unlike any he has had before. Zack learns to love his school, which quickly makes it his new favorite place in the universe!
This fun, imaginative rhyming picture book is packed with enough "silliness" to entertain young readers as it reinforces the exciting aspects of attending school. This story is geared to kids ages 3-7. Perfect for boys, girls, preschool, per-K, Kindergarten, and Grades 1 or 2.
Buy the book: