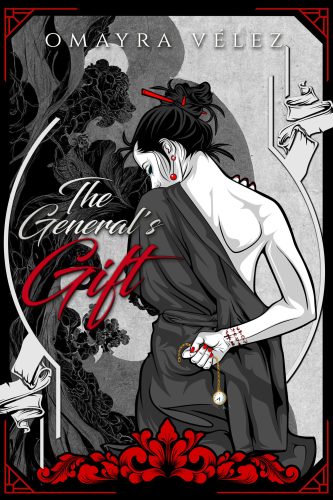 About The General's Gift:
A romance fantasy for $0.99 is sure to make you want to jump into this fantastical world.
My name is Olympia Corona Takatsu, and I want to go home.
You see, I am from the glorious Kingdom of Palermo. My owner sent me to do business in our neighboring Kingdom of Behui when war found me. These are perilous times. Behui is at war with two of their neighboring kingdoms. While I was in Behui, I thought I was far away from the war zone. What a mistake! The only night I was to stay in Behui, the castle where I was working, went under siege. It was a war of epic proportions. Magic and cannon explosions made the walls of the castle quake. Dust fell over me every time a cannonball would hit the castle. Magic lit up the sky with every blast. It was like a horrific new year celebration. The Behui Prince, who was hosting me and my friends, lost his life and property. Everything and everyone inside the castle became spoils of war.
So, here is where my story gets complicated.
I ended up in Lord Mateo Wolfson's military company. I think the man prefers the company of other men. I am the most beautiful woman in the entire city of Nolia, and yet the man doesn't even want to see me in my nightshirt.
He is so handsome and kind—a strange combination of qualities I haven't seen in any man in Palermo.
My life went from slavery in luxury to gallivanting in the wilderness with Lord Mateo and his mages. I must return home. I am educated and accustomed to luxury. This life is not for me.
"What am I going to do with Olympia? I don't need a woman in my ranks. She will be in constant danger in the company of over 80 men. She is so beautiful. She reminds me of my late wife. Not in her looks but in the way she acts. This is not going to be easy." Mateo said to himself.
Buy the book: