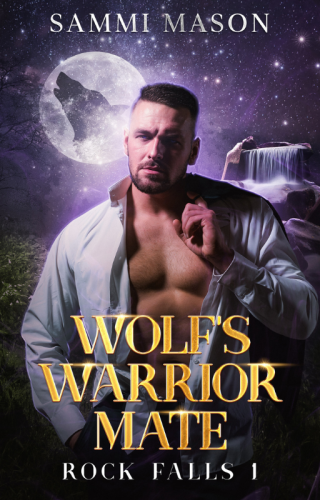 About Wolf's Warrior Mate:
A hyena shifter manipulated by arcane magic. An elite commander with a no-win decision. And a mate bond that could destroy them both.
Nia leads a serene life. Unaware her perception is being manipulated by arcane magic, she's oblivious to encroaching danger. And when her hyena rebels and demands she claim a mate, she's pulled into a perilous alliance with a handsome soldier.
Cole is wired for change. But stepping down from his specialist military team is the one thing his Little Warrior will not forgive. When he risks her fury, peril with unthinkable consequences erupts, forcing them to take extreme measures.
When lives are nearly lost and memories prove to be fake, Nia's world spirals into turmoil, making her question if anything is real. Cole never considered himself a victim needing protection, and letting his mate be his savior won't come easily. Can they work together to defeat an ancient evil, or will their love be shattered?
Wolf's Warrior Mate is the spicy first novel in the Rock Falls shifter romance series.
If you like friends to lovers romance, hot heroes, and fierce heroines, you'll love Sammi Mason's steamy tale. Grab your copy of Wolf's Warrior Mate to find a love worth fighting for.
Buy the book:
Author Bio:
I'm a tea-guzzling, chocolate-loving, cat enthusiast who hails from the south coast of the UK. Who's lucky enough to have two wonderful but slightly eccentric kids. When I'm not writing, you'll find me reading.
My passion for paranormal and fantasy romance grew until it exploded into my own world, which I turn into books to be enjoyed by all. Otherwise, I'd be a crazy lady talking to people in her head!
I've released 6 books so far, with a surprise release coming as soon as I finish it, which should be soon because the Shadow Wolf refuses to wait any longer for his mate! But then, they are not known for restraint. Wish him luck because she isn't will not be easy to win over.
I'll be back to tell you more about my books in a bit. If you love smoking hot alpha types and sassy, kickass heroines, you'll love them.