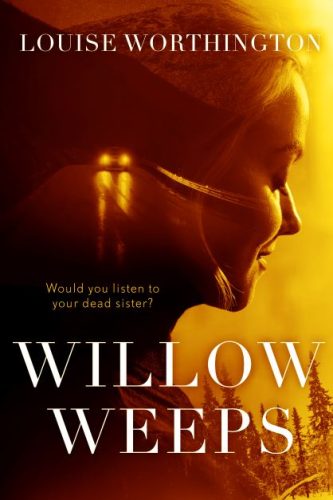 About Willow Weeps:
Willow believes that her sister who died in a house fire when they were children can communicate with her from beyond the grave. Could her sister's warnings be about her boyfriend, the new life she's about to embark on or the building she's set to move into? A building that used to be a young offender's institute.
Willow is unsure but as events unfold, family life is not all is what it seems…
The author's signature descriptive prose and the combination of emotional scenes and hard-hitting themes make this a story to remember. A perfect read for fans of Louise Douglas.
Buy the book:
Author Bio:
Louise writes about the complexity and the darker side of the human heart in the genres of horror and psychological thrillers. Many of her stories explore motherhood, mental health disorders, revenge and family. Her tales are imbued with strong emotional themes and atmospheric settings with strong female characters and multi-layered plots. She is at her most poetic describing the dark and disturbing.
After gaining a degree in literature, she taught English in secondary schools and studied psychology. More recently she runs a farm with her husband in Shropshire and tutors teenagers in English.
She is the author of six novels, several collections of short stories and her poetry and flash fiction are published widely in literary magazines.
You can sign up for her newsletter and blog here: https://louiseworthington.co.uk