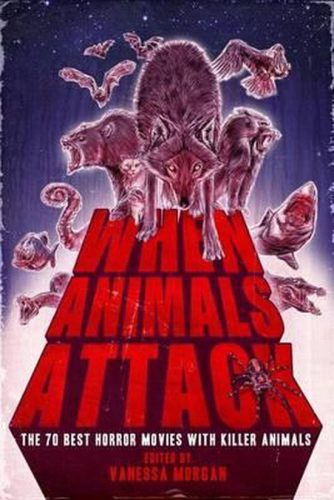 About When Animals Attack:
The definitive horror movie guide for fans of killer animals. Leading horror writers and filmmakers present their favorite "animals attack" films through in-depth essays – from well-known predators such as sharks and lions to unusual killing machines like turkeys, elephants, frogs, cats, and rabbits.
Buy the book:
Author Bio:
Vanessa Morgan is the editor of the movie reference guides When Animals Attack: The 70 Best Horror Movies with Killer Animals, Strange Blood: 71 Essays on Offbeat and Underrated Vampire Movies, and Evil Seeds: The Ultimate Movie Guide to Villainous Children. She also has had one cat book (Avalon) and four supernatural thrillers (Drowned Sorrow, The Strangers Outside, A Good Man, and Clowders) published. Three of her stories have been turned into movies. She has written for myriad Belgian magazines and newspapers and introduces movie screenings at several European film festivals. She is also a programmer for the Offscreen Film Festival in Belgium. When she's not working on her latest book, you can find her reading, watching movies, eating out, or photographing felines for her blog Traveling Cats.