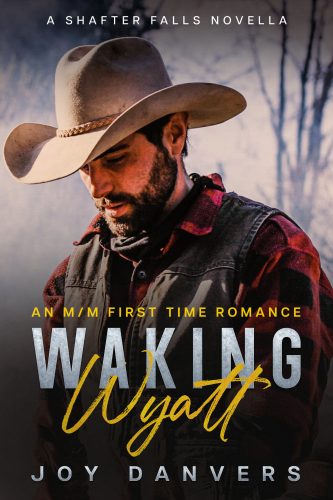 About Waking Wyatt:
My son's best friend was just medically discharged from the Army and doesn't have anywhere else to recover.
I'm glad to let him stay at the ranch with me, but what am I going to do about these feelings I've been having about him lately?
I've never been attracted to a man. I can't even imagine what my son would say.
Waking Wyatt is a stand alone M/M Age Gap First Time Romance.
Buy the book:
Author Bio:
Joy Danvers loves writing romance novels and often avoids the rest of her responsibilities to do just that. She lives in Alaska with her large family and very patient husband. They enjoy traveling anywhere else in the winter, with bonus points for beaches.