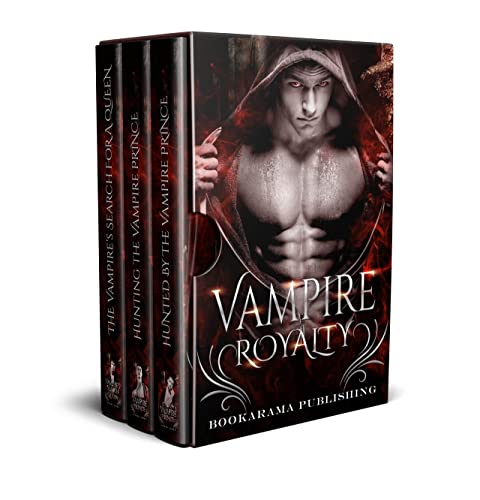 About Vampire Royalty: Paranormal Romance Box Set:
Summoned by the vampire royalty…
As a bounty hunter, I kill vampires.
I do not feel attracted to them.
And I most definitely do not act on my desires.
Vampires are evil.
Or so I used to think until I met him.
He isn't just any vampire.
He's an alpha, their leader.
Power oozes from him, enveloping me into a velvety caress.
His energy darts up my spine like electricity.
Intoxicated, I can't resist this vampire's pull.
I'm losing my mind.
And most importantly, my heart.
It's too late to run.
Can I survive in his world?
The Vampire Royalty Box Set:
Three fiery heroines. Three royal, mesmerizing vampires who'll keep your blood pumping.
Three standalone sizzling-hot vampire romances. No cheating. No cliffhangers. HEA guaranteed!
Includes:
Hunted By The Vampire Prince
The Vampire's Search For A Queen
Hunting The Vampire Prince
Buy the book: