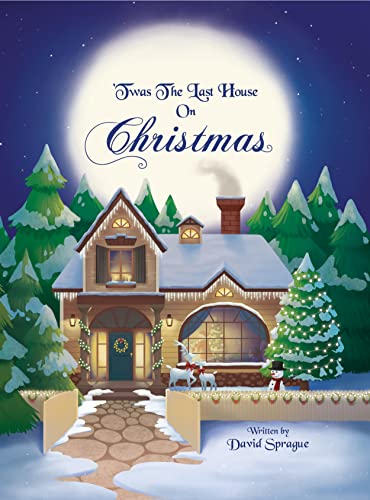 About Twas The Last House On Christmas:
T'was the last house on Christmas, on a clear, starry night. As Santa delivered his gifts, they were sure to delight.
Inspired by the extraordinary life of St. Nicholas, this story takes you on a adventure with two children who have a special encounter, receiving the greatest Christmas gift of all.
This timeless Christmas story reveals the true meaning of Christmas through the spirit of S.A.N.T.A With secret games and a free downloadable activity book revealed at the back of the book, your family will have hours of fun and the opportunity to create Christmas memories that last lifetime.
Buy the book:
Author Bio:
David Sprague lives in Jupiter Florida with his wife Jan and has two kids.
He has been involved with youth and faith-based leadership for over 30 years. Currently, he's building a faith-based youth camp and retreat centre in Okeechobee Florida.
He was inspired to write this book to help serve parents and grandparents in helping teach the message of God's love through the real-life events of Santa Clause (St. Nicholas).