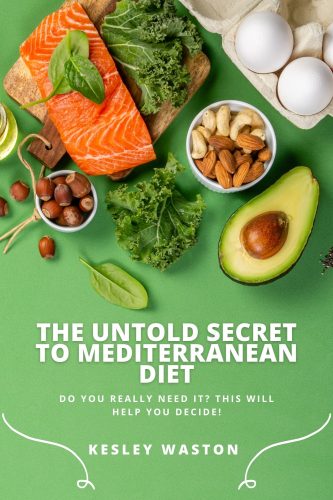 About The Untold Secret To MEDITERRANEAN DIET; Do You Really Need It? This Will Help You Decide!:
Looking to Lose Weight?
Eat Like The World's Healthiest People…
Do you want to know the untold secret to the Mediterranean diet? You need this book!
The Mediterranean is a healthy diet that has been scientifically proven to increase longevity, lower rates of chronic illness and keep you looking youthful.
This book shares everything that you need to know about the Mediterranean diet.
This book is not just another diet book.
It's full of information and tips that will help you to create a Mediterranean-inspired diet that is perfect for you and your family. Sometimes it can be hard to know what you need or what is best for your body, but with this book, you will have the answers.
It's also packed with useful information and tips on how to enjoy the incredible benefits of a healthy Mediterranean diet.
Contrary to what you might assume, the Mediterranean diet is easy to do.
This book is written by a nutritionist who spent years studying and analyzing the health benefits of this great way of eating.
Buy this book and find out more about this diet with the even better benefits!
Buy the book:
Author Bio:
I'm Kesley. I'm a Registered Dietitian Nutritionist and a Professional Chef with more than 15 years of experience in the food industry.
My areas of expertise include recipe development, holistic health, and medically restricted diets. I've been blogging about food for over 3 years and have built an audience of more than 50,000 readers that are interested in my unique recipes and cooking tips.
My cooking philosophy is that you don't need to sacrifice flavor for healthfulness – it's all about balance!