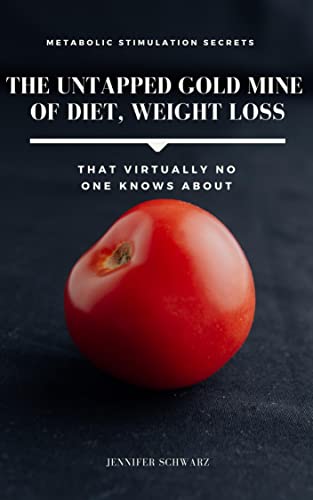 About The Untapped Gold Mine Of DIET, WEIGHT LOSS : That Virtually No One Knows About:
You have tried several diets.
You followed each plan, lowered calories, and cut down the fat.
Why didn't the diet work?
The answer may surprise you: most diets don't address the root issue.
It's really tough to grasp what your body actually requires in order to retain excellent health and burn off fat at the same time. There are numerous false goods, promoted by manufacturers, claiming to be low in fat, low in carbohydrates, and would help you lose weight.
The unfortunate thing is, that a lot of these low-calorie meals, sweets, and drinks may really lead you to gain weight and drive your body to retain these fats instead.
If you want to live a healthy life, get rid of excess pounds permanently, feel better, and have more energy, there are 3 things that are important:
A healthy gut
A high metabolism
Stable blood sugar levels
The FACT IS, you can lose weight rapidly and effortlessly by increasing your metabolism and consuming magic diet foods! This could appear too wonderful to be true, but on the contrary, it's not!
You did not put on a couple more pounds because you ate that chocolate cake yesterday. You acquired additional pounds since you have been regularly consuming that chocolate cake and other WRONG meals!
In this book you'll learn:
What foods are holding you back and how to remove them from your diet
Why do you have such tremendous food desires?
How to burn stubborn tummy fat
And so much more…
Are you ready to change your life?
You'll appreciate this comprehensive book on diet and weight loss since it teaches you 3 basic steps you need to know to effectively improve your health and weight.
Buy the book:
Author Bio:
Jennifer Schwarz is the owner and creator of kenvi Consulting, which offers a wide variety of services to help you be as successful as possible. She's passionate about helping people get healthy and happy. Jennifer loves yoga, music, and teaching people how to be their best selves. She's also the writer behind Pure Yoga: Mastering the healing art for health and Peacefulness, Organize your life: A most efficient method to organize your life, The untapped gold mine of diet, weight loss, and many more.
She is not a nutritionist or trained chef, just a determined mom who searched high and low for a way of eating that would reduce inflammation and live a happy and healthy life.
Jennifer lives in Dallas, Texas, with her husband and two beautiful children.