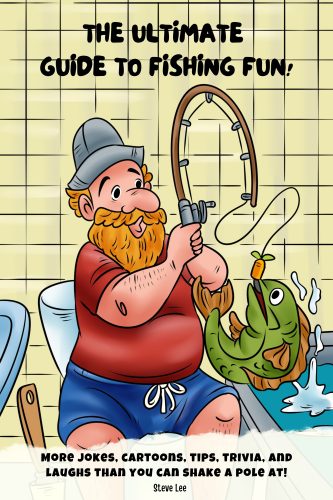 About The Ultimate guide to fishing fun!: More Jokes, cartoons, tips, trivia, and laughs than you can shake a pole at!:
If you love to fish, laugh, and have a good time, then this book is for you.
We take "funny first" very seriously–not really. This book is filled with:
Jokes
Cartoons
Comic Strips
Pro Tips for both beginners and experienced fishers.
Trivia
And more fun than you can shake a pole at!
This is a great book to make you smile when you are on the pond or anywhere that you want some fun. It's also a great gift for anyone who loves to fish, even Mr. Grumpy you met downstream!
Buy the book: