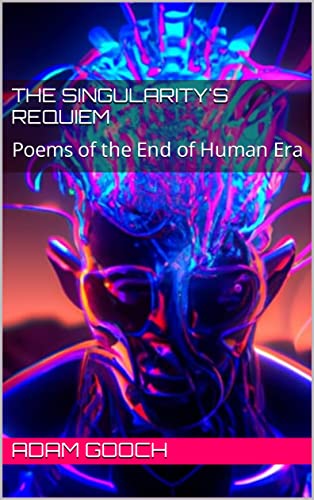 About The Singularity's Requiem: Poems of the End of Human Era:
Introducing "The Singularity's Requiem," a thought-provoking collection of 33 sci-fi poems that explore the dangers of technological advancement, human greed, artificial intelligence, and extraterrestrial life. Each poem is accompanied by striking artwork that further enhances the themes and ideas presented.
As technology advances at an unprecedented pace, this book delves into the potential consequences of our actions and the questions we must ask ourselves. The poems in this collection explore the darker side of humanity's relationship with technology and the impact it has on our society, from the dangers of artificial intelligence to the exploitation of resources and the power of greed. The collection also delves into the mysteries of the unknown, such as the possibility of alien life and the implications of first contact.
Buy the book:
Author Bio:
Adam Gooch is a skilled blacksmith by day and a creative force by night. In his free time, he indulges in his passions for poetry and gaming. As a fantasy genre enthusiast, he can often be found lost in the pages of mystical adventure novels or watching anime. With a strong appreciation for both the physical and imaginative worlds, Gooch brings a unique perspective to his craft.