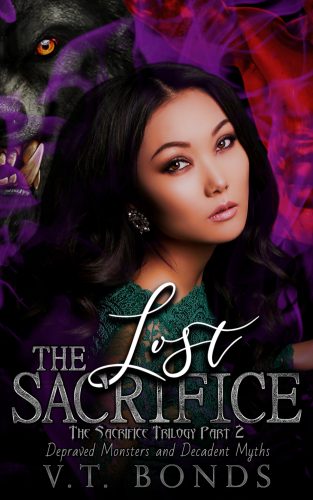 About The Lost Sacrifice:
Stolen from the Demon's lair.
They marked and mated me against my will, forever changing my fate.
I thought nothing could be worse than being sacrificed to a demon and given to a werewolf.
I was wrong.
Being separated from them is worse.
*This Dark Omegaverse Romance is not for the faint of heart. If explicit scenes, violence, and D/s themes offend you, please abstain. Proceed with caution.*
Buy the book:
Author Bio:
V.T. Bonds is an avid reader of all things filthy and enticing. They began the slide into darkness one book at a time.
And now the results are complete.
V.T. Bonds' imagination has blossomed into darkness so extensive they cannot withhold it from you any longer. Embark on a thrilling, steamy journey with them.
Let them share their corruption with you, one book at a time.