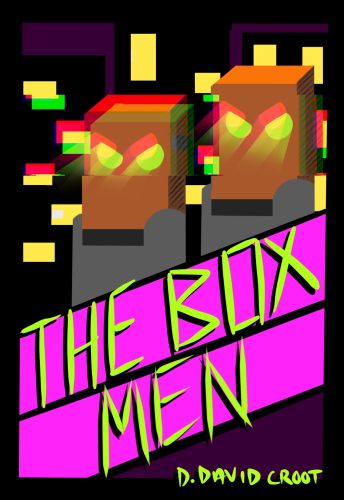 About The Box Men:
The box men or Or how I learned to love the box, is an unusual type of modern day horror. It holds a mirror up to us, as well as society at large. It does not preach and is written in a rather disturbing manner. The manner mainly being satire and tiny jabs of humour that keep the story grooving.
Buy the book:
Author Bio:
D. David Croot has failed for most of his life.
He's misspent his youth, right here at the keyboard…all for you he might add.
Never would he trade a minute away, for this is his passion! It's why he get's up in the morning!
He's, in a way…modest! Hence third person is the only way he could possible write a bio about himself.
This shines through in the elegance of his prose and the tightness of his poetic heart.