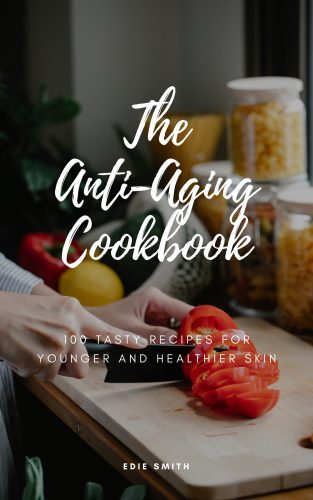 About The Anti-Aging Cookbook: 100 Tasty Recipes For Younger And Healthier Skin:
This anti-aging cookbook will show you how simple it can be to prepare tasty, healthy food that is best for your skin, making it young, healthy, and glow again.
This beginner-friendly cookbook makes it easy to make and eat an anti-aging diet, with:
A brief intro to anti-aging food ― what is premature skin aging and what are the super skin food that can help slow down the process of aging and make your skin great again
100 easy, healthy and delicious recipes ― with 20 recipes each for breakfast, lunch, dinner, snacks, and beverages, this cookbook covers everything that you eat in your diet.
It is time to reunite with your best skin condition while enjoying scrumptious and easy-to-make food.
Buy the book: