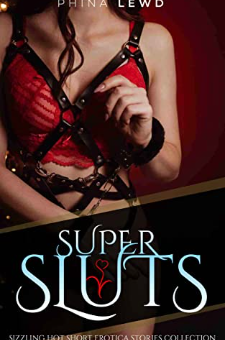 About Super Sluts – Sizzling Hot Erotica Stories Collection:
Need to get off quick? Here's all you need…
Open wide, Hands on, Eyes closed while your sinful imaginations run wild.
Enjoy this sizzling hot erotica stories, made just for you.
Buy the book:
Author Bio:
A sex psychologist with wild imaginations. Phina is all you need for vivid descriptions that'll set your mind free of all inhibitions.