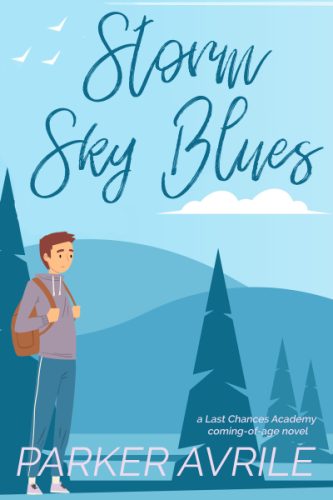 About Storm Sky Blues by Parker Avrile:
When he can't keep pretending…Gray's social-climbing parents have a plan for their son. The same plan that worked perfectly well for his father before him. Law school, socialite wife, millions of dollars in the bank. It's all planned out for the next thirty years.
The plan doesn't allow for kissing boys.
Young Adult coming of age.
Buy the book:
Author Bio:
Parker Avrile is the author of the Assured Elites gay celebrity romance trilogy, the Darke and Flare romantic suspense series, and many other gay romance and romantic suspense novels. My research has taken me from the glitz of LA and Vegas to the grit of storm-chasing, but my focus is always centered on the emotional strength of LGBT+ characters.