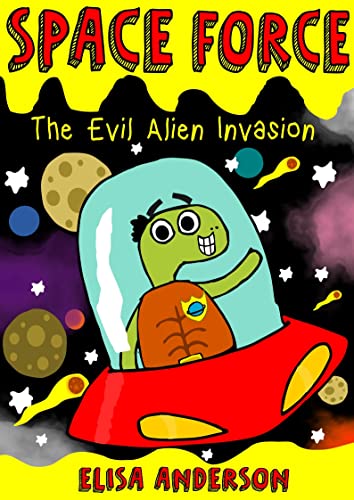 About Space Force: The Evil Alien Invasion – A Fun-Filled Early Reader Story Book for Preschool, Toddlers, Kindergarten and 1st Graders:
This is a fun and interactive children's bedtime story that's so easy to read!
Get your kids to read this fun, easy-to-read bedtime story for early readers, kindergartners and 1st graders
Meet Captain Zed of the Space Force. A Galactic Law Enforcement Unit tasked with the duty of defending the earth from evil aliens – or so we are meant to believe…
The earth is about to be invaded by evil aliens.
Will Captain Zed and his crew be able to stop the menace, or will they make things worse?
Find out in this fun, intriguing and easy-to-read bedtime story for kids ages 4 to 10 and above.
Free for Kindle Unlimited Users
Buy the book: