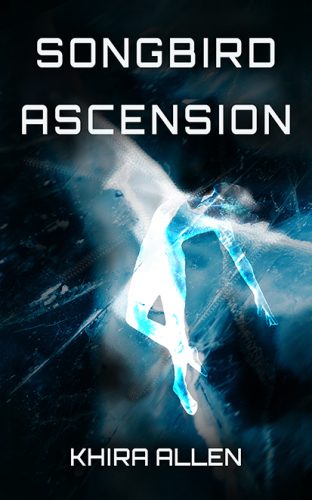 About Songbird Ascension by Khira Allen:
A dying student. A visionary scientist. Civilization-crushing conflict.
Michael Carr stands at the edge of death. A bright young student, he is living out his final years on the quiet shores of Lake Superior, knowing that a genetic disorder will destroy his lungs. Even as Michael struggles to accept his fate, a new hope emerges: reports of breakthroughs in technology connecting humans with machines. Seeking a lifeline, Michael accepts a scholarship offer to study under the renowned and enigmatic Professor Arjun Khatri, who seeks to expand the human mind through neural interfaces, transcending the limitations of biology.
A critical breakthrough in Professor Khatri's research forces Michael to make impossible choices. For Michael, merging with machines offers a way to cheat death. But the consequences of one rogue experiment could imperil the entire civilization.
Buy the book:
Author Bio:
Khira Allen writes hard science fiction novels that trace the future pathways for human evolution through technology. A scientist by day and a keen observer of human nature, Khira remains endlessly fascinated by the questions of humanity and identity. Khira Allen's novels 'Songbird Ascension' and 'Engineer of Stainless Souls' explore the transformative potential of human-machine connection.
Khira enjoys travelling, reading and working in her garden. When in a whimsical mood, Khira pens short stories that sketch visions of the future and give a science fiction twist to traditional fairy tales.