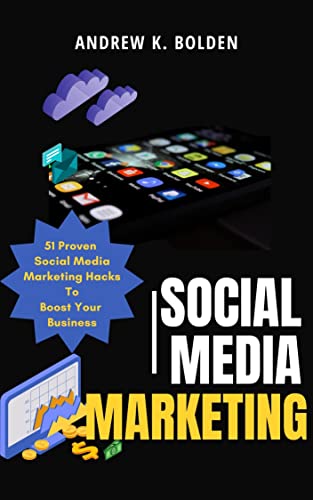 About SOCIAL MEDIA MARKETING: 51 Proven Social Media Marketing Hacks To Boost Your Business:
Learn Social Media Marketing by the Following Step by Step Instructions and Skyrocket Your Engagement
There is no doubt that Social Media is one of the most crucial channels for marketing enterprises. This is due to the heavy traffic on social media platforms at a particular moment. Never run out of ideas on social media that may take your company to the next level after looking through the following thorough list of social media marketing tactics. From promotional postings to personal and company-related promotional ideas, the list is certain to excite business marketers and social media users for a very long time.
If you are ready to boost your company via social media marketing, this book will give you all you need.
Buy the book:
Author Bio:
Andrew K. Bolden is a Sales Acceleration Specialist who helps sales organizations attain peak performance by optimizing talent, leveraging training to cultivate high-performance sales culture, developing leadership and coaching abilities, and applying more effective organizational design.