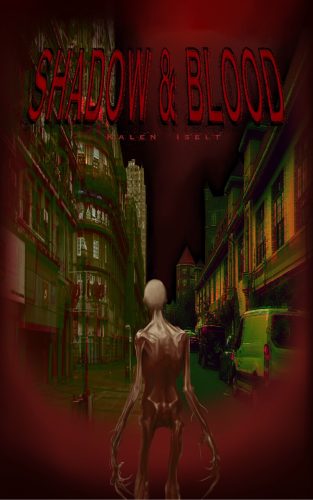 About Shadow & Bone:
The world has been thrown into chaos. People have lost their families. They've lost their homes. They've lost everything they hold dear. And worst of all, no one is going to save them.
When a new, deadly variant of COVID-19 emerges, COVID-X, the world is unprepared for its devastating consequences. Families are torn apart as those infected descend into a frenzied state of rage, barbarity, and bloodlust.
The infected become known as Shadow Seekers, and for now, there is no cure. The Shadow Seekers are brutal, savage creatures of the night, devoid of humanity and slaughtering anyone they come across, even their loved ones.
Blood & Shadow follows two families on opposite sides of the globe, as the world descends into chaos and madness.
The Wu family live in a dilapidated, cramped building in the heart of the initial outbreak, the city of Wuhan. They must form a coalition with their neighbors to protect themselves from the Shadow Seekers which are appearing all around them.
The Campbell family lives in an affluent neighborhood of New Jersey where they experience a new reality of danger and horror. They must confront violent, bloodthirsty Shadow Seekers as they attempt to force their way into their home.
As the families fight for their lives, they must also face the grim reality of a world on the brink of collapse. Will they be able to overcome the dangers of the virus and the Shadow Seekers, or will they succumb to the darkness that threatens to engulf them?
Each chapter sees the world spiral more and more out of control with increasing levels of disorder, terror, and carnage. In the end few remain as the Shadow Seekers overrun the populations of many major cities, and whoever is left must do whatever they can to survive.
Will the world be able to stop the spread of this deadly virus before it's too late? There is no end in sight, no light at the end of the tunnel, only heartbreak and ruin. Yet, humanity fights on and maintains hope, for now.
Buy the book:
Author Bio:
Kalen Iselt is an entrepreneur by nature, having personally founded several businesses. Kalen hails from Melbourne, Australia but currently lives in Jakarta, Indonesia. He enjoys both reading and writing thriller and horror stories.