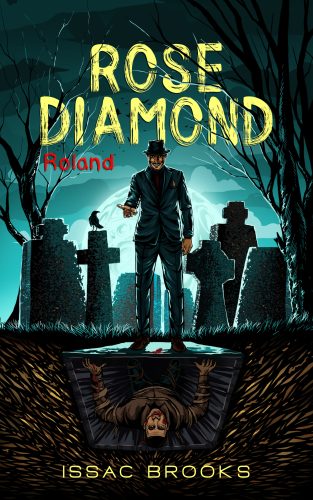 About Rose Diamond:
Roland Butler's life is falling apart.
He has been fired from his job only to come home to a furious wife. To make matters worse, he discovers his wife's infidelity. Defeated and hopeless, Roland loses all direction in his despair. In his time of need, Roland meets a mysterious man who vows to change Roland's life.
Wearing the rose diamond ring gifted to him by the bizarre stranger, Roland now has three wishes and feels the world is at his feet. He does, however, attempt to curb his greed with his incredible luck. After only two wishes, Roland gives the ring away.
Though all seems peaceful at first, Roland soon learns the terrifying meaning behind the phrase be careful what you wish for…
Buy the book:
Author Bio:
Ever since his sister took him to Child's Play as a kid, Issac deeply fell in love with art, more so writing creative stories. Being exposed to horror movies made him a great writer, specializing in the fictional genre of thriller, suspense and horror books. His authorship journey centers on teens and adults, needing to carry them to imaginary worlds of horror through well-woven words that make up great books.
Issac enjoys watching both good and bad horror movies, and he occasionally goes to the local theatre for a slasher movie. He also enjoys shows, documentaries, and podcasts based on serial killers. His dream is to make a novel that will be adapted for a horror movie one day.