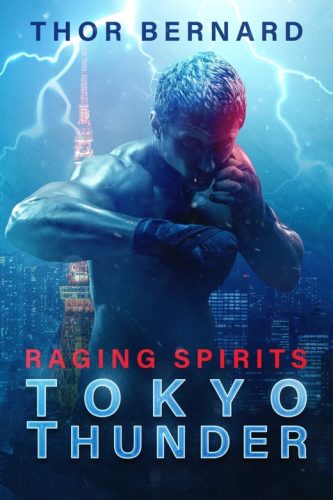 About Raging Spirits: Tokyo Thunder by Thor Bernard:
Only $0.99 or free with Kindle Unlimited.
You receive a job offer in the country of your dreams, Japan. But when you arrive, your employer is nowhere to be found, and the yakuza are suddenly hot on your tracks. What would you do?
This happens to Brandon Daniels, a freelance translator by day and strip club bouncer by night. As he fights to survive, Brandon is pushed to his absolute limits and discovers the shocking truth about what he holds within. Will he make it out alive or lose his soul in the process?
Raging Spirits: Tokyo Thunder is an exciting action-thriller that will keep you turning pages. If you like fast-paced martial arts action, a supernatural touch, and kick-ass characters that pack a punch, then Raging Spirits: Tokyo Thunder is your next read. Fight to survive; feel the rage within!
Buy the book:
Author Bio:
Thor Bernard has loved action and adventure films ever since he was a kid, and it reflects in his writing and life. He moved to Japan in 2014 and has lived in Tokyo ever since. In his free time you can find him lifting weights in the gym, hiking, writing in cafes while downing coffee, or practicing martial arts. Thor loves to write stories with kick-ass characters, thrilling action, and exotic locations.