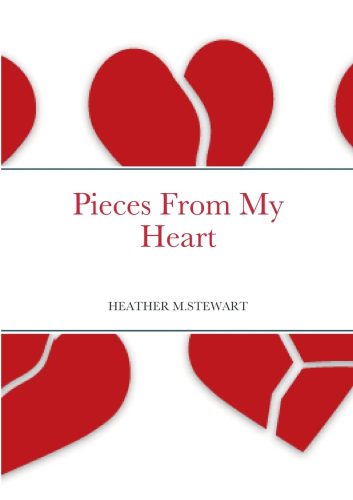 About Pieces From My Heart:
Author Heather M. Stewart was inspired to write her first book Pieces From My Heart which is a collection of poems from a variety of inspirational thoughts and expressions from within her heart and soul. Heather's inspired writings consist of inspirational poetry about Life, God, Family, Culture, Goals and Aspirations and so much more. Pieces From My Heart is a paperback Book & E-book/epub published on lulu. This paperback book is sold on Amazon, Barnes & Noble, Kobo and Lulu
The price of this paperback book is $10.00.
Author Heather M.Stewart prays her audience of readers will enjoy reading her book of inspired poetry she was privileged to write and share with her readers.
Buy the book:
Author Bio:
Author Heather M. Stewart is a native New Yorker who resides in the Bronx. Heather is a woman of faith who loves God and loves helping and caring for others. She enjoys being creative, reading and learning new things.
She is a beautiful lady who is a Mother,Aunt, Sister and friend. She has great aspirations to embrace life and to continue to learn and develop her creativity and gifts God has given her.