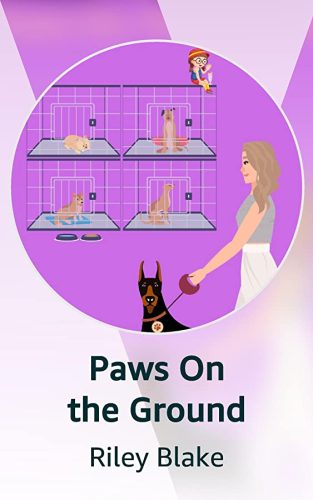 About Paws On the Ground (Kindle Vella):
New Kindle Vella serialized fiction with 3 free episodes available now.
Liddy Leopold is a quirky influencer making a career change. When her beachfront neighborhood becomes crime-ridden, she uses her new pet sitting service to follow a trail of evidence. Soon, she'll overcome all challenges, including facing unresolved feelings for an ex-beau, taming an unruly dog that refuses to stay home, getting along with neighbors who think she's a criminal, and laying low so her cover isn't blown. With a 10-year-old sidekick who thinks she's Nancy Drew, what could go wrong?
Buy the book:
Author Bio:
Published for over 19 years, Riley Blake is one pseudonym for a multi-published bestselling author. Riley currently lives in Middle Tennessee where she splits her time between writing and farming. Riley and her husband currently rescue goats and sheep, but also love spending time with any animal that needs extra love and attention. When Riley isn't writing, she can be found at bible study, farming, baking, or watching football.
The writer loves to chat with her readers and can be found on Twitter or Pinterest. She can also be reached at rileyblakeauthor@gmail.com.