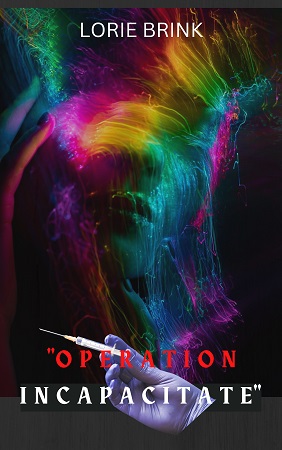 About Operation Incapacitate by Lorie Brink:
Based in the seediest parts of modern South Africa, it's time to cull the numbers of sexual predators. In the hope to eliminate several corrupt officials, Georgia Sands teams up with Rosie Mdeba to take down a perverted cult suspected of kidnapping vulnerable women.
Buy the book:
Author Bio:
Lorie Brink likes to write, philosophise and is the author of "Operation Incapacitate". A flash fiction with a taste of retribution. Having traits of the 'girl next door' her adventurous spirit and creative passion extends to culinary delights giving her characters a delectable outlook on life. Describing herself as a prolific novelist, Lorie has several more works demanding her attention.
With an insatiable appetite for aviation and fast cars, her well-fed travel bug has taken her across Australia several times and to exotic countries in both hemispheres. Neither travelling expeditions have been in sleek aircraft or fast cars! Lorie's quirky adventures and history lessons didn't get her into a great deal of trouble, but they certainly help to create interesting characters.
Expanding her creative talent into writing has either kept her out of mischief with her unique sense of humour or being totally absorbed in an enthralling suspense novel. Lorie Brink lives and works from home in Australia's tropics which she shares with two pooches, one piano and a man who enjoys her cooking!