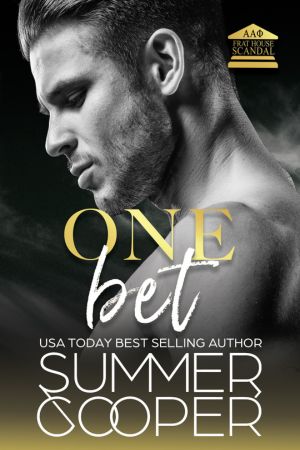 About One Bet:
Year after year, Avery put on her best fake smile during homecoming week.
But this year sucked especially—it was the anniversary celebration of Alpha Alpha Phi.
The respectable, by-the-book Professor Stroh hadn't always been like this though.
Once upon a time, she'd been the pierced and tattooed girl in fishnets and combat boots, voted most likely to cut someone.
She was the girl who took down that jackass-filled frat house.
But today, she's about to face her worst nightmare.
The blue eyes, long legs, tapered waist, and rock-hard abs of NFL quarterback Keaton Shaw.
One of the Alphas she ruined with her infamous article…
Because of that stupid bet.
Because they were scumbags.
Because of the way they treated women, and her.
Bad news for her that Keaton still looks amazing.
And gorgeous. And charming. And everything she wishes he wasn't…
And she's still single.
Buy the book:
Author Bio:
Besides (obviously!) reading and writing, Summer also loves cuddling her dogs, shouting at Alexa, being upside down (aka Yoga) and driving her family cray-cray!