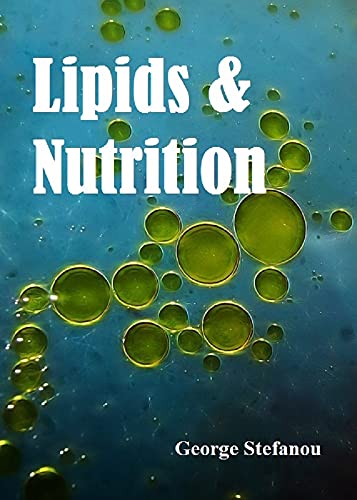 About Lipids & Nutrition by George Stefanou:
In an attempt to describe the present trends of dietary habits, we could say that the dietary patterns followed are influenced by personal options and practical calculations of food cost and distribution, resulting in huge differences of the food type consumed by a population. Precisely because there are so many questions, wrong eating habits and misinformation about proper nutrition, this book was written to enlighten as simply as possible but always within a scientific framework, those points you need to know in order to obtain an objective view regarding the consumption of dietary fats.
Buy the book:
Author Bio:
George was born in Thessaloniki (Greece) and he is a graduate of Nutrition & Dietetics Department of Alexander Technological Educational Institute of Thessaloniki (1987-1991), with BSc academic degree. Moreover, he was also involved in boatbuilding (1995-2010) gaining quite big experience in GRP and wood constructions, engineering and innovative technologies. Last but not least, George is also a self-taught rock guitarist and songwriter releasing four (4) music albums so far and still counting. His books are products of continuous research which took place over the years.