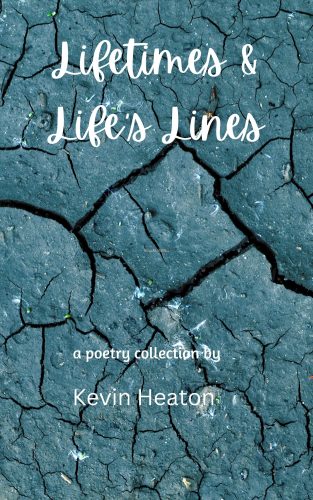 About Lifetimes & Life's Lines by Kevin Heaton:
In Lifetimes & Life's Lines, you will find refuge from these challenging times. There's a celebratory sense of home, obstacles, healing, and cultures in this chronicle of life's journey. Pause a while here, if you will, for some much needed brain candy. I am confident you will relate to many of the events, places, and unique characters revealed within its pages. Inside, is a kaleidoscope of wordy pictorials: wild mustangs, raw human nature, families, loves, childhood adventures, and a throng of descriptive elements that, collectively, encapsulate what the term "Living life to the fullest" truly means.
Buy the book:
Author Bio:
Kevin Heaton lives and writes in Yucca Valley, Ca. His work has appeared in over 400 print and online journals including: Guernica, Beloit Poetry Journal, Rattle, The Adroit Journal, and Raleigh Review, (search: Kevin Heaton Poems) and has been selected as Best of the net.
He is a three-time Pushcart Prize nominee, and is listed as notable among published Kansas poets.