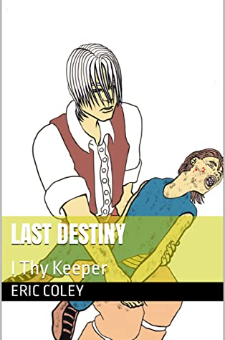 About Last Destiny: I Thy Keeper:
It's a dark day for the village of Afia. For the world of Rajika, things will never quite be the same. As the Four Sorcerers of the Wind seek to awaken the most powerful, ancient evil their world has ever known. A group of friends cornered by decisions beyond their understanding go the unlikely path against this otherworldly threat.
Buy the book:
Author Bio:
Eric Coley, late thirties military vet. Writing and art have been a passion as far back as I can remember. In a life of pursuing tangible things I've learned honing in on one's own skills is the best thing one can do. Exploring who one is, loving that and expanding on those things despite everything around them. These are things which get us farther in life in the most healthiest of ways as an individual. Without this as key in portions of my life I could not see my true potential. With it though, I glimpsed the direction which allowed me to be able to finish stories and produce art which laid unfinished in storage for twenty years. But here and now, this is only the beginning of my story which you are being introduced to.