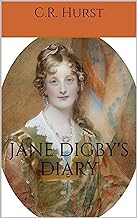 About Jane Digby's Diary: To Begin, Begin:
An Amazon Best Seller in Biographical Fiction. Now 99 cents!
"As the depth of truth of one's life can only be penned upon the pages of a diary, Jane Digby leads us through her passionate life . . . A wonderful piece of historical fiction that will delight your senses as well as your heart." – Peggy Lee Sprague, Author of The Truth Hunters series
Based on a true story . . .
Bright, beautiful, and bold, Jane Digby led a remarkable life. Born to privilege in 1807 at Dorset, England, she soon scandalized Europe with her reckless pursuit of freedom. She sacrificed home, family, and respectability for her passions. Kings, princes, barons, brigands, lords, and sheikhs were among her lovers. A gifted artist and musician, as well as a superb horsewoman, she spoke several languages, read widely, wrote eloquently, and embraced all manner of culture and travel.
An amusing, thoughtful, and moving work of historical fiction, Jane Digby's Diary offers a compelling account of the life of a woman who truly lived all for love. In this opening volume to the series, we are introduced to Jane at seventeen. Spoiled and charming, she seems destined for the privileged life of a well-bred Englishwoman. Her early marriage to Lord Ellenborough begins as a love match until one of the greatest scandals of the Regency era destroys her future, or so it would seem. Jane is nothing if not resilient.
In To Begin, Begin,Jane tells her story in diary form, as if she is speaking to a friend, creating an intimate and compulsively readable look at her life and her times. Will she find the true love and freedom she so desires? There is only one way to find out. Come join her on her path to a life well lived.
This volume is the first installment of the series, Jane Digby's Diary.The complete four-part series is now available in the Kindle store.
"Told in fictional diary form, this story based on the real life of a free-thinking, passionate woman who scandalized high-born society with her escapades is beautifully written and swept me into her world . . . An unexpected treat." – Kristy Dark
Read less
Buy the book:
Author Bio:
C.R. Hurst, who taught writing and language at a small college in Pennsylvania for over 25 years, retired early and moved to the North Carolina mountains where she lives with her husband and a little black cat named Molly. CR loves the outdoors, reads too much and writes too little. A realist with two feet planted in the 21st century, she nevertheless enjoys escaping into the past with historical fiction.