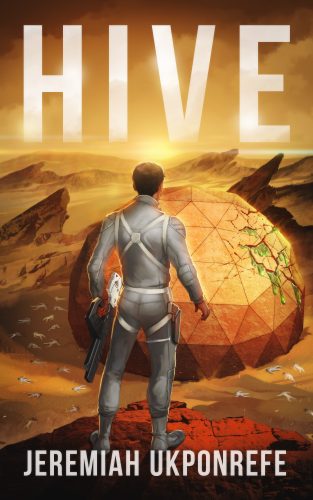 About Hive:
The Collective military has spent its years destroying the last remnants of The Hive, an alien force which devastated the old world, bringing forth the apocalypse , and ushering a new age of warring factions.
Alexander King is a Collective soldier who during a mission monitoring the outskirts of Zone 6, discovers evidence that The Hive's presence is stronger than commonly believed. With his new information it becomes vital that the Collective acts fast, for if they don't the world will be brought to it knees again in a second wave of destruction that will end humanity forever. Astonishing, complex, and character driven. Hive is the first in The Arcane Volumes.
Buy the book:
Author Bio:
Jeremiah Ukponrefe is a Vancouver based author and stand up comedian. He has written for The Runner, The Reel Anna, and Envie Magazine. His debut novel Hive released March 2021, the first of The Arcane Volumes Series. As a comedian his style is a mixture of clever observations with subversive darkness, all performed under a veil of innocence. He is a cofounder of the comedy production company Funny Side Up Productions. He is really hoping this artist thing works out.