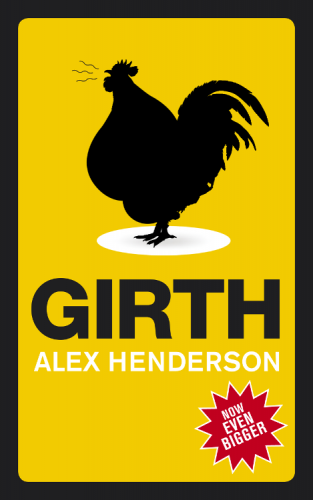 About Girth by Alex Henderson:
Size matters. Or at least it does to Ed, nit-picking quantity surveyor and captain of his local pub football team who has faked a business trip abroad to get some cheap plastic surgery.
Ed intends to be even more of a man upon his return. But has he managed to keep this as secret as he thinks? Will this really be such a wonderful surprise for Fiona on their wedding night? And just who is this operation for anyway?
Alex Henderson's outrageous comedy debut shows what it means to be a man with a small problem that just got bigger.
Much bigger!
Buy the book:

Author Bio:
This is Alex Henderson's first adult comedy, but if you're looking for a poignant comedy there's Not Going Gently. Or you can also catch his hilarious new one – Too Big To Fail – which is out now!