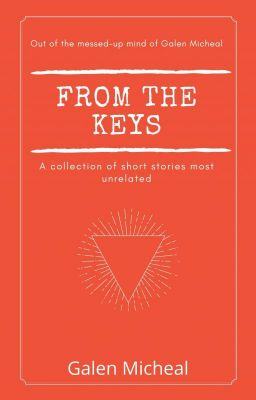 About From the Keys by Galen Micheal:
Here are stories to delight, enchant, and surprise you.
Author Galen Micheal presents a breathtaking collection of tales that are certain to amuse readers and that always embrace the unexpected. In this book are seven never-before-seen short stories. Included are:
Johnathon Cooper: A man finds himself at an unusual party with an unusual guest.
An Accident: Two teenage boys crash a car and must hurry to hide the damage before they're discovered. Will they succeed, or will the evil forces (their mom) discover what they did?
The Djinn: A woman meets a mysterious figure who grants her three wishes.
The Prom: A teenage boy experiences the terror and horror of finding a prom date.
A Mishap at School: Get ready to laugh as Jennifer Harrison navigates her way through a day at school that doesn't end as planned.
April Fools Day: A pizza delivery man tries to make it through April Fools day without getting pranked, but even though he is alert to any foul play, he still gets a surprise at the end of the day.
Chairwolf: In this equally spooky and silly story, a man finds himself face-to-face with a live chair with a taste for blood.
Buy the book:
Author Bio:
Galen Micheal is a self-taught artist, author, musician, and catpetter. He spent many years mastering the fine art of the latter.