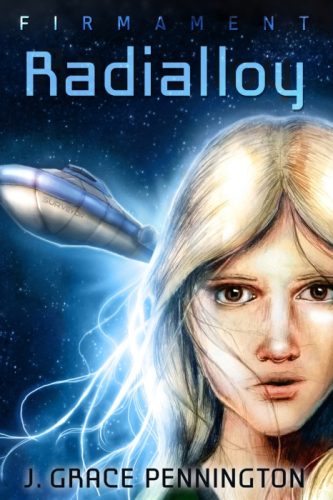 About Firmament: Radialloy:
The year is 2320. Andi Lloyd is content with her life as the assistant to her adoptive father, a starship doctor, but her secure world turns upside down when she begins uncovering secrets from her past. When her father mysteriously starts losing his mind, she finds that she can no longer count on him to guide or help her. With mutiny breaking out on the ship, and two factions desperate for a valuable secret she holds, she must race to help her father and herself before time runs out.
Buy the book:
Author Bio:
J. Grace Pennington has been telling stories since she could talk, and writing them down since age five. Now she lives in the great state of Texas, where she writes as much as adult life permits. When she's not writing, she enjoys reading good books, having adventures with her husband and daughters, and looking up at the stars.