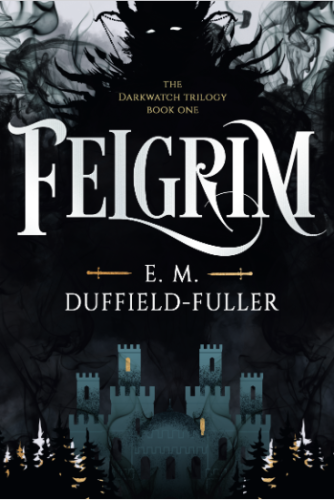 About Felgrim by E.M. Duffield-Fuller:
Demons, rebels, assassins, swords and sorcery…It seems that Hollowick is beset.
As young King Davon comes of age, he finds that his allies are few. The thimmaru, rune-marked undead rebels sworn to the Dead God, are massing at the gates of Hollowick. Within its walls lurks a far greater threat, one that cannot be slain by swords: a murderous felgrim, incorporeal demon of the abyss. He must turn to Tonsward, the assassin tower, in a last-ditch attempt to stop civil war.
Enter Marla Black. Ambitious, capable, and arrogant to a fault, Marla is the tower's star apprentice. Her job is simple: find the thimmaru camp, befriend the nephew of the leader, and bring him back for questioning. An easy step to becoming King's Dagger, she thinks.
What she doesn't expect is to like Eaton Poole and, worse, to find that the roots of his rebellion go far deeper than she ever expected…
Free between the 5th and the 9th December 2022. It is also available in Kindle Unlimited.
Buy the book:
Author Bio:
E.M. Duffield-Fuller primarily writes fantasy. Her debut novel, Remnant, was published in 2018 after the birth of her eldest son. Felgrim came out in 2022 and Prowler, the sequel, is due for release very soon. She has also published across a wide array of journals, magazines, anthologies and podcasts. When not immersed in a fantasy world, she's busy writing a PhD on Victorian Literature or going for blustery walks along the sea front with her husband and two young sons.