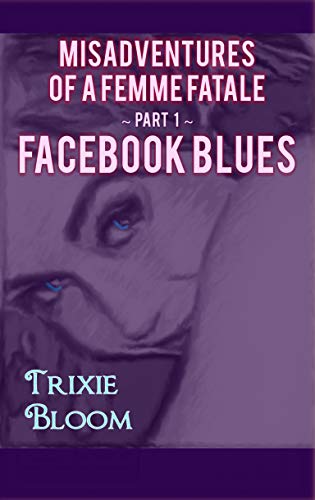 About Facebook Blues by Trixie Bloom:
LGBTQ Comedy Facebook Blues is the first in the series Misadventures of a Femme Fatale by Trixie Bloom, now on a limited time sale at 99c!!
What if the key to your future lay in your past?
Accident prone bisexual Lauren, is dizzy and prances through life as if she was in The Wizard of Oz. Deeply bored and unimpressed with her lot, she delves into her past, looking for her first love, David.
More than twenty years since they last met, she is about to re-enter his world, uninvited, with life changing and uproarious consequences for everyone around her…
"Nora was my best friend. He was twenty-eight years old and Cuban. He was christened Noel, but everybody affectionately called him Nora. If you were to look up the definition of a screaming, gay, hysterical queen in a reverse dictionary, it would say – Nora (formerly known as Noel). He was the epitome of a straight man's nightmare."
Buy the book:
Author Bio:
Trixie Bloom is an LGBTQ comedy author, diet and exercise satirist and YouTube fitness guru. She is the author of the Misadventures of a Femme Fatale series: Part One — Facebook Blues, a comedy romance novel about what happens when you chase your past, Part Two – Twitter Me Pink, the sequel to Facebook Blues, and Trixercise — Loving Yourself Hurts, a diet and exercise parody with real exercises.