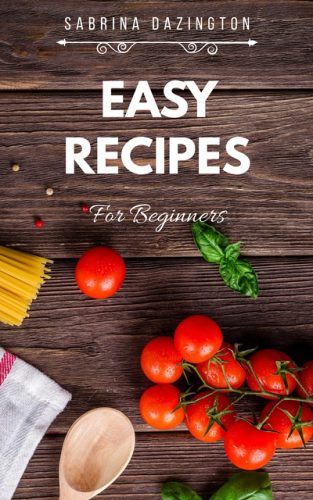 About Easy Recipes for Beginners:
This book contains proven steps on how to become an excellent cook using some classic meal recipes. It is dedicated to the newbies in the kitchen and will teach you how simple cooking can be and that everyone can do it. It doesn't matter if you never previously liked to cook! It can also be of great use for those more experienced as it will give you some wonderful ideas about what to prepare later today, or tomorrow. The list of ingredients is very simple, there are no fancy or expensive ones. This is basic cooking.
Buy the book:
Author Bio:
Sabrina Dazington started cooking when she was 35. Up to that age of her life, she was utterly ignorant about anything to do with spending any time in the kitchen. Then, she started learning how to cook from the recipes she found on the internet. She realized just how many of them are for the very skilled cooks! The reason she started writing the cookbooks was to present traditional meals that don't require master chef skills to be made. No experimentation at this stage of cooking, no fancy ingredients, no combinations of dishes, just plain recipes for healthy, everyday meals for everyone.