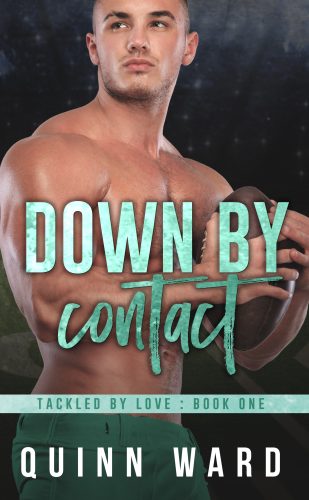 About Down By Contact:
He's never faced a blitz like this. Will romance be sacked by the media, or can this star-crossed couple make it to passion's endzone?
My whole life, I've carried a secret that could destroy my dreams. Sure, I may have completed one of the greatest rookie campaigns a pro quarterback ever has, but the only way to keep myself and the team focused on winning was to stay firmly in the closet. And now, with the whole world eager to prove I was a one-season wonder, a TV crew follows me everywhere… and the cameraman is the guy whose heart I broke.
At first, we thought it was a coincidence. But it didn't take long for both of us to figure out that someone at the network was in on our history. And they expect drama.
With a spot on the Breakers roster and my heart on the line, I'm about to face the most terrifying opponent I've ever played: love.
Buy the book: