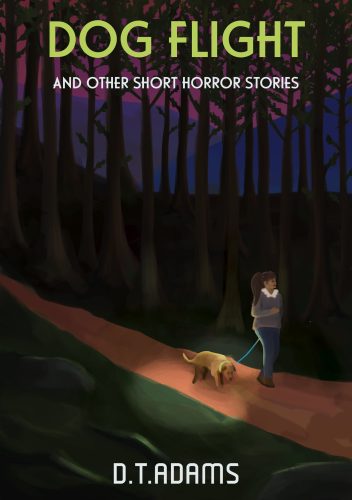 About Dog Flight by D. T. Adams:
Seven frightening short horror stories. Meet a ruthless artist who's determined to paint the most beautiful woman he's ever seen. Watch as a hapless man gets tasked with committing murder. See an arrogant time traveller makes a grave mistake. And more…
Buy the book:
Author Bio:
D. T. Adams is the pen name of an anonymous British writer. He's self-published ten e-books to date, including a novel, a collection of short horror stories, micro fiction, poetry and more. He's inspired by the world we live in today, as well as imaginary worlds of fantasy, horror and everything in between.