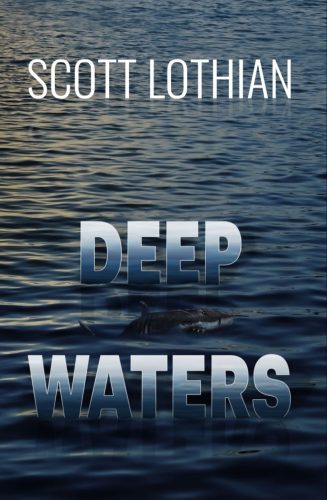 About Deep Waters by Scott Lothian:
Deep Waters: What is a man's life? What does a man have control over as his life unfolds before and behind him? Life starts us out with endless possible paths, then narrows our choices from paths that are desired to those that are often forced upon us. Follow Jack as his life evolves from a high school football quarterback in Janesville, a small town in Wisconsin, to a crew member of the USS Indianapolis—the ship that delivered the nuclear bomb that helped end World War II and then suffered the worst open ocean disaster in U.S. naval history. Watch how his life is entangled in questions of a possible second bomb on the Indianapolis and whether it leads to the nuclear destruction of a beloved American city or helps to bring to light a 700-year secret known only to the descendants of a lone Knight Templar on a remote Japanese island. Follow the decisions Jack makes to survive and the paths he then has available to him as they narrow and lead him toward becoming a man he does not know. Find out if he will choose the right paths to survive a life not under his control.
Buy the book:
Author Bio:
Scott Lothian is a clinical pharmacist and lives in the Chicagoland area with his family. He has practiced for over 40 years concentrating in solid organ transplant, oncology and pain management, but for the past decade has been on the clinical IT side of healthcare. He has two published novels to date: Perfect Posture and Deep Waters. He writes character-centric stories incorporating history while using both to drive plot twists and turns. The reader will always find characters who they will love to love or love to hate as well as a mix of levity and interesting history as the book spins to its exciting conclusion.