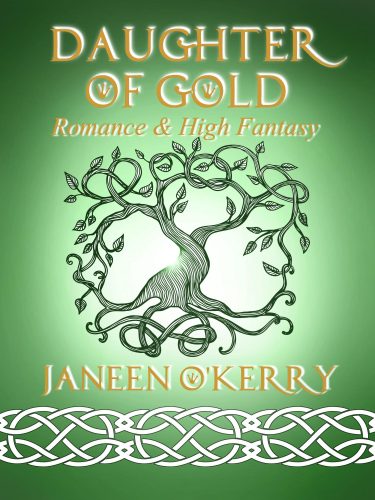 About Daughter of Gold:
Niamh, a young and beautiful woman of the fields and forests, arrives with her family at the late-summer Lughnasa Fair. She hopes she might find a husband there and meets Bryan, one of the king's finest men.
But like other young warriors, Bryan is interested in a romance only for the duration of the fair – or, at best, a Fair Marriage lasting just a year.
Then the Lughnasa Fair is disrupted by a malevolent puca, a fey creature resembling a black pony and bent on destruction and revenge. It will fall to Niamh to contend with the puca and help Bryan face it, if he can, before it is too late for all of them.
Each book in the Celtic Journeys series tells a complete story, so they may be read and enjoyed in any order.
NOTE: Battlefield violence. Mild sexual content; no explicit scenes. This book was first published by Dorchester in 2004. It has been given a re-edit by the author, along with a new cover, but is the same story as the original novel.
Buy the book:
Author Bio:
Like many who end up being writers, I've worked at many different jobs: riding instructor, horse trainer, computer programmer, and medical transcriptionist.
I began my writing career in the early 1980s with articles for several national and regional horse magazines. My friend Hazel wanted to break into writing novels, so together we wrote three: A *Star Trek* novel; a rather spicy romance; and, finally a sweet romance called *April's Christmas.*
April was the one who got us started when Avalon published that book in 1994. After that I sold my own first novel, the historical romance *Lady of Fire,* to Dorchester Publishing in 1995.
Today I am a full-time novelist, Kindle ghostwriter, and copy editor, and can often be found doing workshops and panels at writers' events and conventions.
01/04/2023