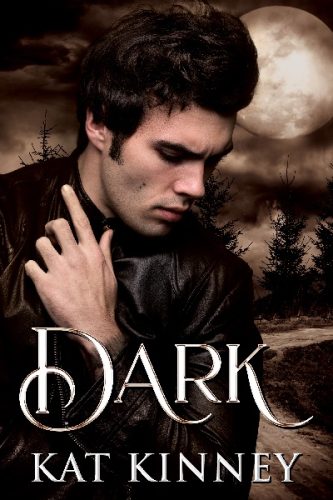 About Dark by Kat Kinney:
Hayden Crowe fronts an all-girls band down in Austin, Texas. Between tending bar so her sister can stay in school and dealing with the fallout after their addict father skipped town, she hasn't exactly had time to join the social media freak out over the recent outing of vampires and werewolves.
Her world comes crashing down the night she's attacked in an alley after a gig and bitten by a feral werewolf. Unable to return home for fear of hurting her sister, and with a message scrawled across her arm warning HOSPITALS NOT SAFE, Hayden is left with just one option…
Him.
Ethan Caldwell doesn't do relationships. Adopted son of the pack Alpha, he lives a solitary life as a barista and artist. Things three years ago with Hayden Crowe… went too far. By pack law, she couldn't be told what he was. Ending it was for her own protection.
But when Hayden shows up on his doorstep, newly changed and in danger, Ethan defies his father's orders to stay away. Someone in the paranormal community is hunting her, and hell if he's going to fail her again.
DARK is part of the Blood Moon, Texas Shifters series. Sizzling hot romance. Guaranteed HEA.
Buy the book:
Author Bio:
Author Kat Kinney lives with her family and two extremely pampered guinea pigs who do not like werewolves, vampires, or falcons and wonder why their human insists on writing about things that like to eat them. When she isn't writing about things that bite and howl, Kat can be found knitting crazy socks and plotting out future books!