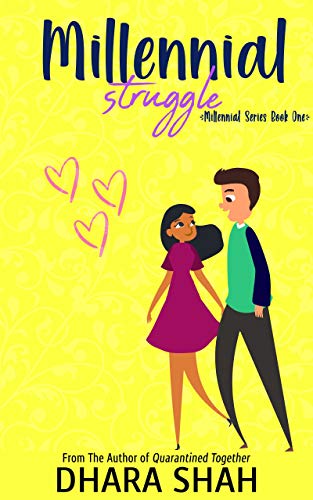 About Millennial Struggle:
When culture collides with love, sizzling chemistry and family drama take turns and twists. Will love strike between these Millennials?
Kiara Patel is a woman of color awaiting to find love.
She is emotional, sensitive and family-oriented.
Wherever she goes, she manages to bring chaos, mishaps, or disasters.
She can lie to keep those she love happy; even if it gets her into a lot of trouble.
Jason is the most desirable white man but a loner at heart.
Desperate to fulfill his dreams and overcome his struggles, Will Kiara and her foreign culture manage to woo him?
Millennial Struggle is a relatable laugh-out-loud interracial romantic comedy! Taking multicultural romance to the next level of entertainment full of fun, adventures, humor and love that truly melts your heart.
Buy yours today!
Buy the book: