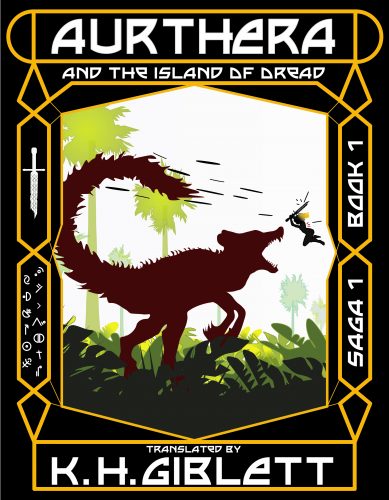 About Aurthera and the Island of Dread: Low Definition Edition (Lost Children Saga Book 1):
"Look Kid! You're going to see a lot of death on the island. You'd better get used to it now; otherwise, the jungle will devour you!"
Aurthera barely survives when her pod crash lands on a strange planet. The inheritor of a great responsibility, and if she fails all life in the universe will be at risk. Except right now, she doesn't know that, in fact she can't remember anything except her name and a promise that she can never break. She discovers other children, and like her they can't remember anything, except their names
The clock is ticking down to find a way off the island but outside the safety of camp is a jungle filled with death traps, alien monsters and worst of all… the Xendacor.
Will Aurthera and her friends be able to uncover the secrets of the island and make it out alive or will the behemoth called the Xendacor, get them first?
Join Aurthera and the lost children in the first book of the series as they face the island trials and discover the organization who put them there; and fight to survive on a hostile alien planet.
Buy the book: